Natural Gallery Kitchen & Bath has been providing quality turnkey cabinet, countertop and sink installation services in and around the Research Triangle area since 2004. We are dedicated to providing our customers with high-quality and efficient service. We provide quick turnaround times for cabinet and countertop installation services for homeowners, house flippers, architects, interior designers and building contractors.
---
01.

Initial Estimate
In order to provide an estimate, we ask for a simple sketch or guesstimate of your countertop space. We encourage customers to use a tape measure for measurements, with precision to the closest half-inch (Simple Sketch Example 1 and Example 2). Also watch our video on Making A Simple Sketch.
---
02.

 

Stone Selection
There are two options for stone selection: Stone can be selected at our shop by scheduling a visit and browsing through our remnants, or stone can be selected by visiting one of our Stone Distributor locations.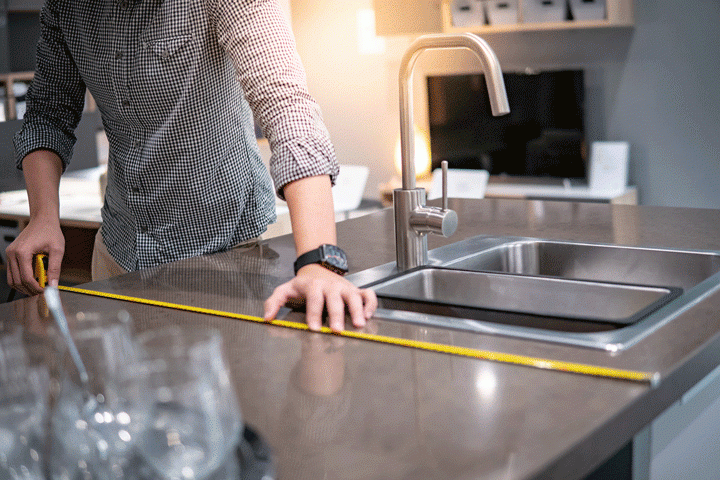 ---
03.

Template & Verify
One of our trained specialists will come to your home to template your countertop. We are confident in the precision and accuracy of our hands-on templating approach. We offer slab layouts following template upon request only.
---
04. 

Fabricate & Install
Once your deposit has been received & the slab layout is approved, we will put you in the fabrication queue to populate a date for installation. You will then receive an email/call from customer service with available dates/times. We will then confirm this date with you.